Search
Enter a keyword above and hit "Search".
Todays Top Downloads
Advertising
Pinball City NY 1.0.2 (iPhone iPod Touch)
Pinball City© New York: Crooked cops. Gangsters everywhere. A beautiful dame. A dead body. Welcome to New York...
Inspired graphics, a real physics and nudging sytem, 5 balls playable simultaneously, gritty dialogs and cinematics, absorbing music, high-speed rendering and more!
Requirements: Compatible with iPhone 3GS, iPhone 4, iPhone 4S, iPod touch (3rd generation), iPod touch (4th generation) and iPad.Requires iOS 4.0 or later.
Immerse yourself in a dark, stylish New York like youíve never seen before!
**** Top 1 of Paid Apps in France - Top 4 in Spain Ė Top 10 in Luxembourg *****
Immerse yourself in a dark, stylish New York like youíve never seen before!
New York City, 1920.
You are Joe Deckard, a hardboiled detective in a city teeming with crime and corruption.
The cops are worse than the crooks, the neighbors shadier by day than by night, and every politician is in somebodyís pocket.
You gotta be tough to get by in a city like this, and itís even tougher now prohibition means a guy canít get a drink Ė not legally, anyway...
A while back, you had to choose between a widow and an orphan, and you picked the widow Ė just a coincidence sheís a curvy blond with legs that just donít quit.
But that was then. Now itís different: a giant gorilla is in love with the dame you were hired to protect!
Are you the guy for the job, or is some lowdown Italian plumber gonna make off with your gal?
Pinball City© : New York
- A darkly detailed representation of New York
- In Techni-Black & White
- An atmosphere worthy of the grittiest detective movies
- Superb dialogues and animations
- Challenging and absorbing pinball gameplay
- The Drinkerís double-double: play up to 5 balls simultaneously
- A secret New York by night level
- A unique nudging system
- A high-performance physics engine designed specifically for pinball
- Great vintage special visual effects
- Enthralling soundtrack and sound effects in XTH Surround
- Local rankings
- Game Center compliant so you can humiliate your best friends
- Fabulous trophies to collect and keep on your mantelpiece
Another Way 2Play
Games that change the way you play!
What's New in Version 1.0.2
- Memory optimization
- Frame rate improvement
- UI tweaks
- Japanese language
- Chinese language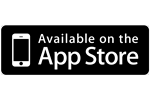 Read More for Free Download Links