Search
Enter a keyword above and hit "Search".
Todays Top Downloads
Advertising
Zombies Trap by Happywood 1.0.1 (iPhone iPod Touch)
Overview: Oh, god! zombies again. They are here, with greedy and sad eyes. Their faces are a bit shy and cute. They are wondering in our village, in the forest, along the ponds, under the volcanoes. They are even in our temples. We got to catch them. We cannot wait anymore. But they are so sneaky. They'd flee away as soon as our mind goes away. What shall we do?
Requirements: Compatible with iPhone, iPod touch, and iPad.Requires iOS 4.0 or later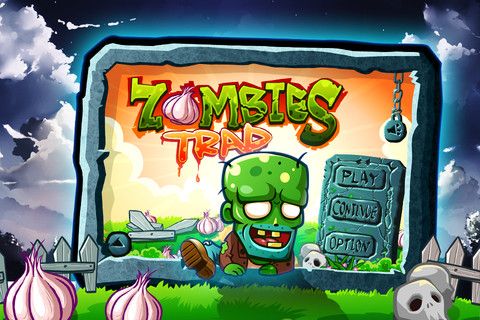 In the ancient book, there is a magic trap. It's for zombies. Seems that's our only chance. But we need an intelligent soldier to work on the trap, so that we can catch the zombies successfully. In the trap, we need four things-garlic, lily flower, pole, crystal. We only have garlic now. We need the soldier's intelligence to get the rest three things.
If you think you are smart enough, please stand up. Use your intelligence and courage, to protect the beautiful home, to protect the innocent children, to protect your lovely lady.
@ Features:
+ 4 amazing scenes, 40 levels waiting for you to conquer.
+ Unlimited random selected maps, will stimulate your brain potential.
+ We are introduce zombie bomb for the first time, it will open another door for you when you think all the doors have been closed.
+ 4 types of zombie trap, will make zombies die hard.
+ 4 original game music, the music and the scene will match up perfectly.
+ Original jazz song, sing by famous music directeor.
+ iTunes Game Center supported, will let you fight with the zombie fighters all along the world.
Enjoy!
What's New in Version 1.0.1
@ Zombies Trap 1.0.1
1. Improved performance.
2. Several bugfixes.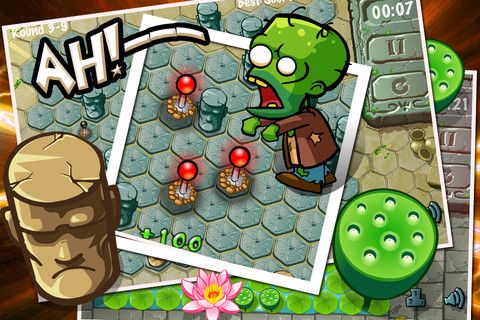 Purchase/Donate the app to Support the Developer and encourage further development
http://itunes.apple.com/app/id506568632?mt=8

Zombies Trap by Happywood 1.0.1 (iPhone iPod Touch)